Naomi Gilby
Artist: Naomi Gilby
Planet: Opuncia
​Artwork: Opuncia

Description:

Opuncia is a small, cold climate planet in which to visit one of the 26 cities within, you must lace up your boots extremely tight before boarding the free train which plummets you beneath its surface. Once beneath the crust, you must inform the conductor of your chosen destination in order to obtain to quickest journey, please bare in mind that a minute of Opuncia time equates to an hour of Earth time. Opuncia is governed by a small family of pink mollusc whom firmly believe that gender and sexuality are as fluid as the iridescent rivers that flow between Opuncia's cities. Dress warm, try one of the 26 national delicacies, don't litter, listen to some shoegaze and spend your time wisely.
---
​Photography by Stawbleu Editions
Powered by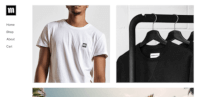 Create your own unique website with customizable templates.